Life on the Trailing Edge
Thu, November 17, 2022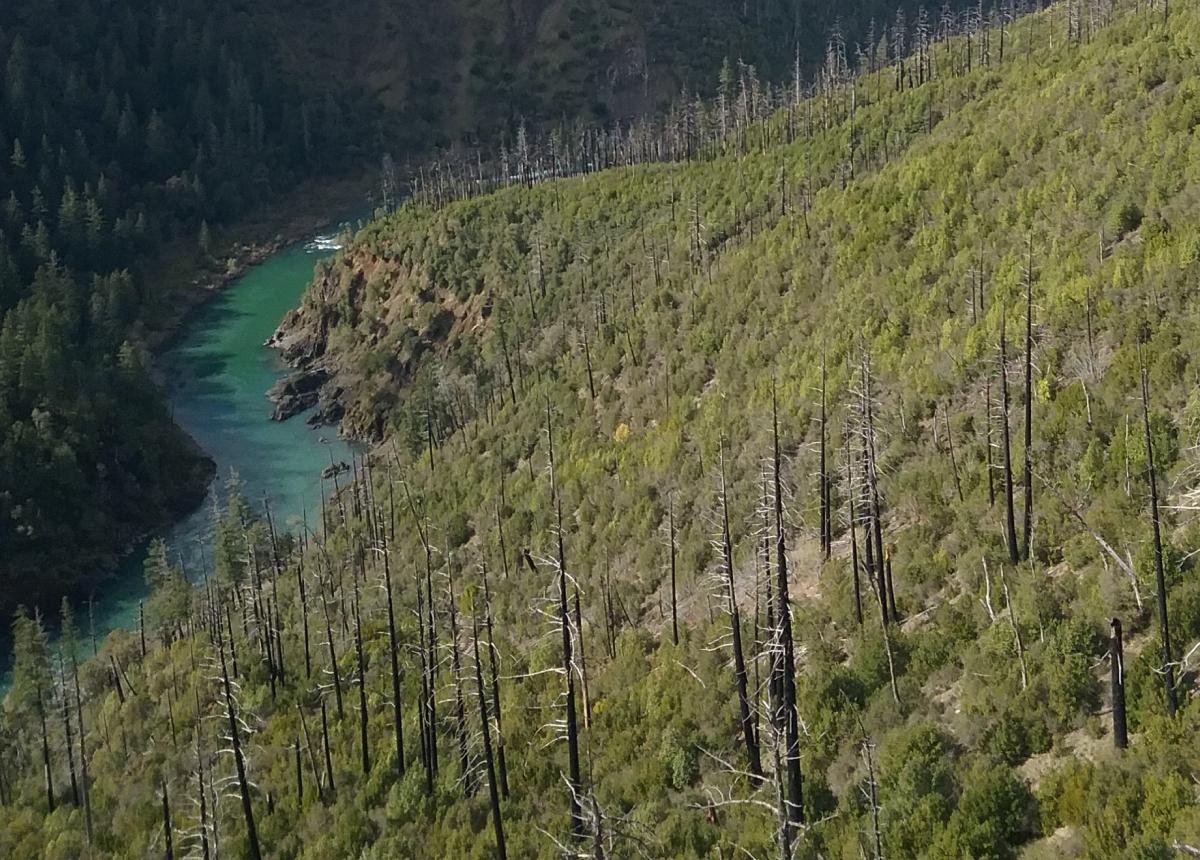 For a scientist, getting a new publication out is always a pleasant thrill. I got my dose last week when an article that I coauthored was published in the journal Forestry. As a consulting scientist currently housed outside of academia, it's especially fun for me that all of the authors on this article are practitioners and/or applied scientists. While some of us still maintain university ties, the authors' primary positions are within the Washington Department of Natural Resources, The Nature Conservancy, and (of course) Resilient Forestry. In my opinion, this helps the research to be particularly applicable to practical forest management.
The focus of the study is what we call "trailing edge" forests, that is, forests where mid-21st century climate conditions are projected to be hotter and drier. Within the next 30 years, much of the trailing edge may have a climate that is similar to today's shrub steppe. Thus, these areas are potentially at risk for losing forest cover. We were particularly interested in understanding where wildfire might catalyze such a transition.
We found that trailing edge forests encompass 21% of the currently forested landscape across the eastern Washington Cascades, mainly in dry ponderosa pine or mixed-conifer forest. The trailing edge is often situated on the fringes of large blocks of public land, and so it has disproportionately more variable land ownership (e.g., federal, state, industrial timber, ranches, residential). Recent wildfires have affected trailing edge forests similarly to other forests, except that they have mostly burned at lower severities.
As we figure out how to reckon with our changing world, forest managers will be faced with all kinds of hard decisions. Where should we try to take actions to resist major ecological changes? In places where major changes are inevitable, where is it wise to apply resources to attempt to direct those changes versus simply accepting what comes? In considering these questions, we must balance the varying management goals of diverse landowners, vital ecosystem services like wildlife habitat and water provisioning, and many other social and economic values.
The future certainly holds some challenges for forest planning and management. The more we can learn from applied research, the better we will be prepared to meet those challenges.