The Bridge From Landscapes to Stands
Thu, March 16, 2023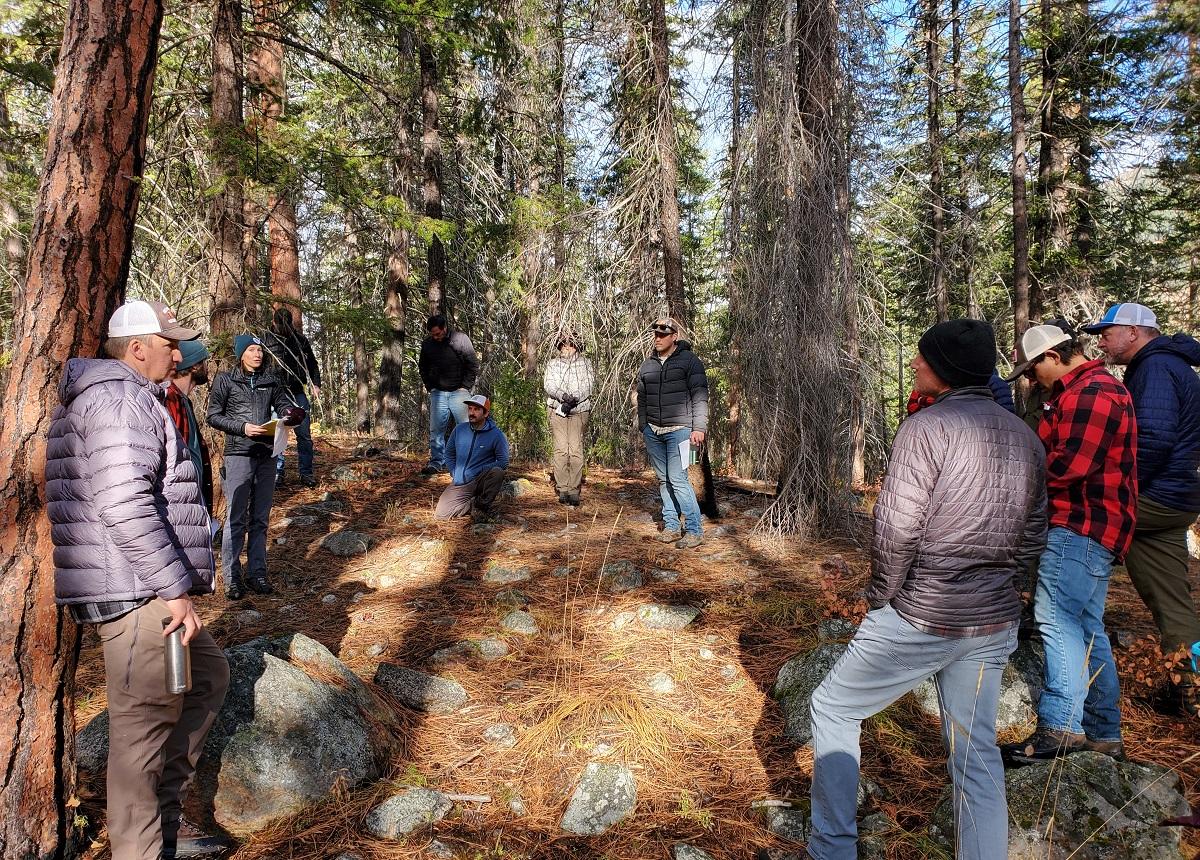 Allison Rossman, MS

Applied Ecologist
In July 2022, we posted about Resilient Forestry's involvement in the Midnight Project northwest of Twisp, WA. We described our work assessing and describing the restoration needs of the landscape. The landscape prescription that came out of that phase of the project gave pretty broad directives–for example, "Treat 2,500-3,100 acres of dense young forest in the dry habitats of Little Bridge Creek." Clearly, this prescription was only a first step toward defining an actual, operable forest landscape restoration project.
Throughout much of 2022, we focused on turning the broad landscape prescription into a specific stand-level plan. The goal was to produce a preliminary proposal that the North Central Washington Forest Health Collaborative could offer to the Forest Service as their suggestion on how to address restoration needs in the planning area.
This was a tricky task for a number of reasons! For one, the collaborative group is composed of many stakeholders with different backgrounds and interests, including timber, conservation, and government. Second, the Forest Service has no particular obligation to listen to the Collaborative's proposal, so it was very important to understand the Forest Service's management priorities and craft a proposal that would be attractive to the Forest Service while duly representing the varied interests of the Collaborative. And that's not to mention the scientific and technical challenge of working across scales, from a planning area of tens of thousands of acres down to stands of a couple dozen acres.
Within Resilient Forestry, we like to think of ourselves as a bridge between forest science and forest management. This project was a perfect example. Moving from a landscape analysis, to a landscape prescription, to a preliminary proposal, to the eventual implementation, represents an iterative process of scientific evaluation, filtering through management objectives, and balancing disparate social pressures. In other words, translating science to management requires us to square theory with reality.
If you're interested to see what this looks like, you can check out our report here, and see general project information here.