Translating Science into Collaboration
Fri, June 16, 2023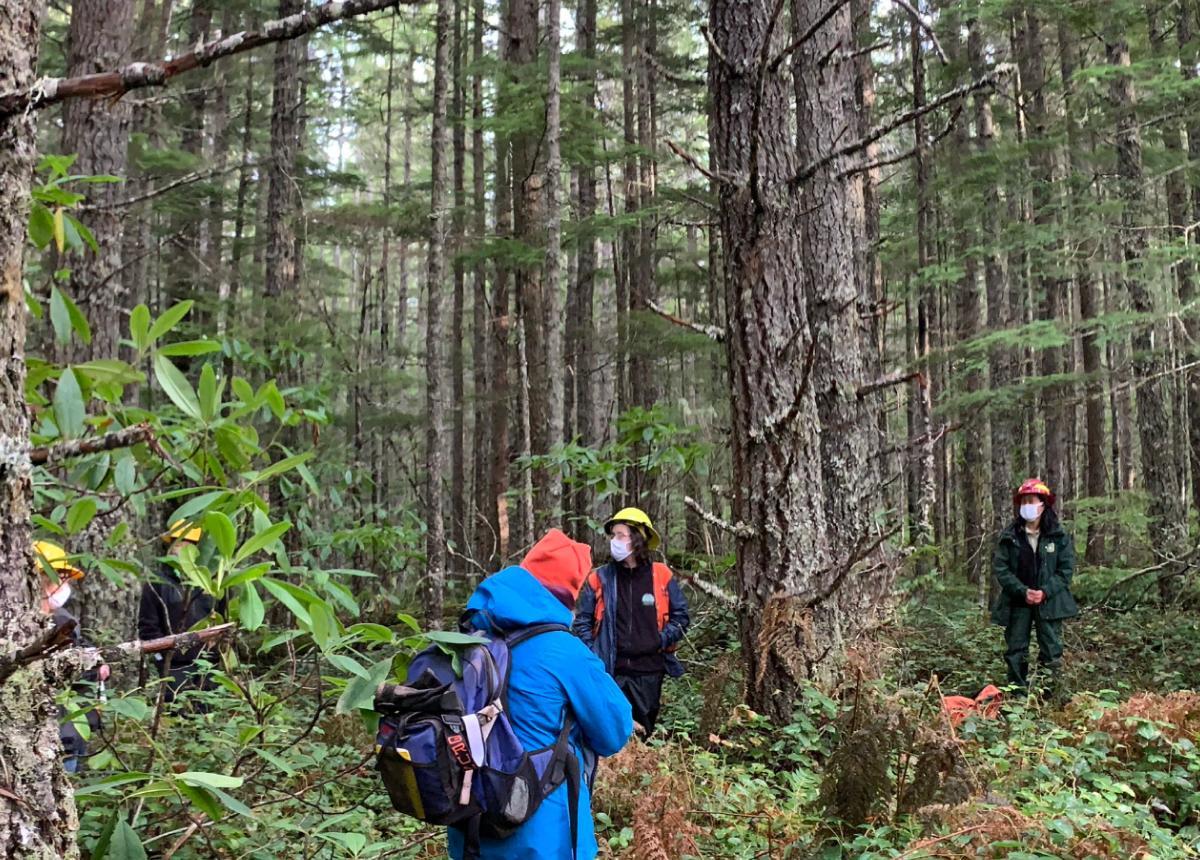 One of the biggest reasons we all work at Resilient Forestry is because it provides the opportunity to use science to work through management questions. We don't just do things the "same old way" – we actually translate and apply the latest forestry science to the problem at hand. It doesn't necessarily make the solution easier to find, nor is there always sufficient scientific knowledge to provide a clear answer, but it gets our clients closer to their goals and, if we're lucky, find consensus where there was conflict.
One such example is when we developed an "Over 80 Decision Framework" – a series of worksheets to guide the user through deciding whether or not to thin a forest stand that is over 80 years old. The tool arose out of concern for whether such older stands are in need of active management. The first step in the framework is describing the current condition of the stand through the lens of several characteristics such as canopy cover, tree growth rate, and dead wood. Next, the user identifies their goals for the stand – are you most interested in developing spotted owl habitat? Carbon sequestration? Understory plant diversity? – and determines the forest characteristics that would best serve those goals. After cross-walking these desired conditions with the current conditions and referencing support tables that describe forest development scenarios, the user can more clearly see passive management or thinning is the best choice for achieving their forest management goals.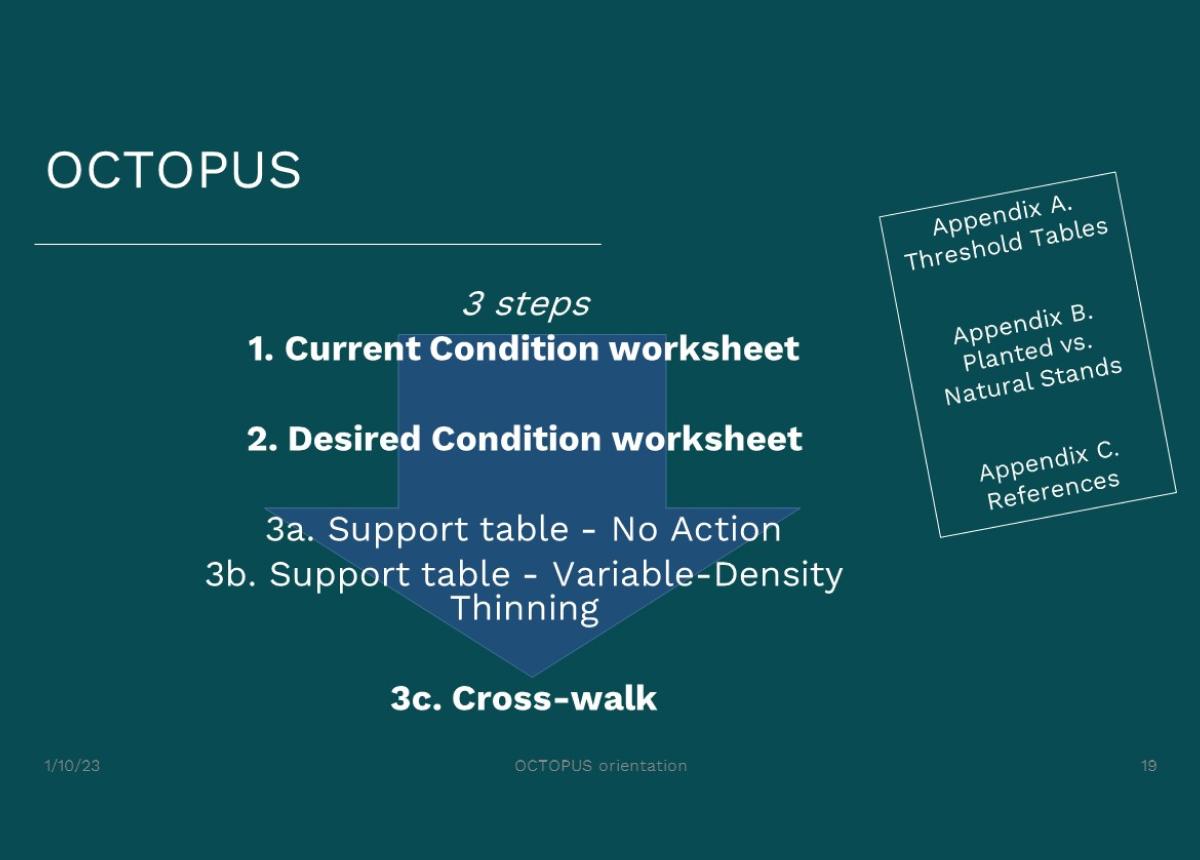 Every step of the framework uses scientific literature as its basis. What forest structure do spotted owls prefer? Are they impacted by thinning activities? How do you maximize carbon sequestration? By distilling the body of literature on each topic into relevant, digestible pieces, we were able to create a tool based in science that can be understood by just about anyone.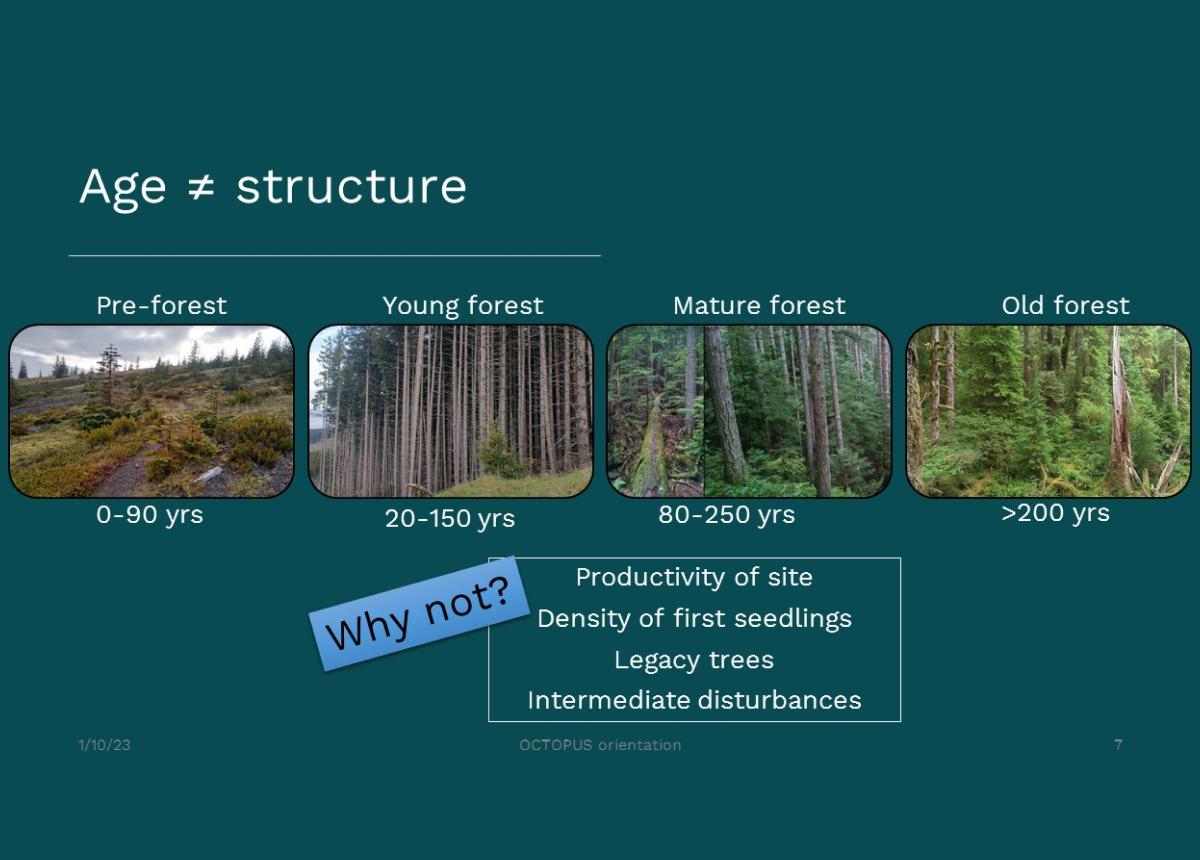 What I am most proud of, however, is how the tool breaks down complex decision-making into a step-by-step process by which collaborative users can see where it is they have disagreement. Do folks have different goals? Are they using or interpreting science differently? Do they not share an understanding of the current condition of the forest stand? By walking through the process together, groups can have effective discussions, learn the latest science, and maybe – just maybe – reach common ground.
Special Note:
And there we have it! The final blog post authored by the admirable Allison Rossman on the Resilient Forestry blog! Allison will be embarking on a new phase in her professional career...one with less Sean and Miles and Russell and Sam and Erica and Taylor and Bryan. Thank you, Allison, for all you have contributed to Resilient Forestry these past years. We already miss you dearly, and wish you the absolute best on your new journey.